So this is probably my favourite creature for my final college project. Gargoyles started off as a sketch I did a while back as a skull with an executioners mask.
.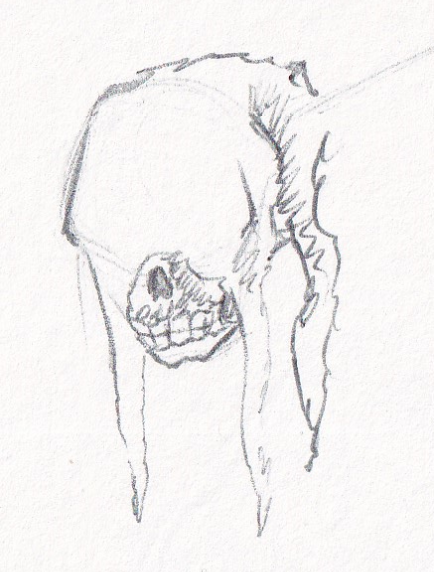 I then referenced the Gelada Baboon just because I think their exposed gums make for a really good design inspiration, especially for the locale Executioner's Gargoyles exist in, SKL-14, which is a leviathan's skull with rotting flesh. After getting a grip on how the head will function, I sort of ended up in a bit of a dead zone where I couldn't get a handle on how I wanted the body to function. And so I made this oddly lizard-ish looking creature.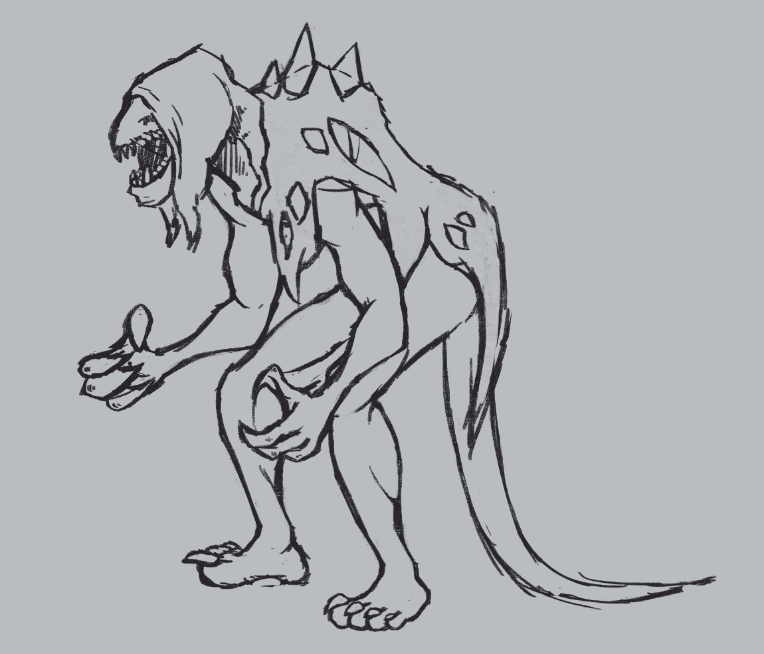 As much as I like some aspects of this, I think that is generally goes in a different direction to what I was envisioning, this also goes is a more cartoony direction that what I was aiming for style wise for this project. After designing a couple other creatures I went back to the Executioner's Gargoyle with a bit more experience in mind and after a couple sketches ended up with this.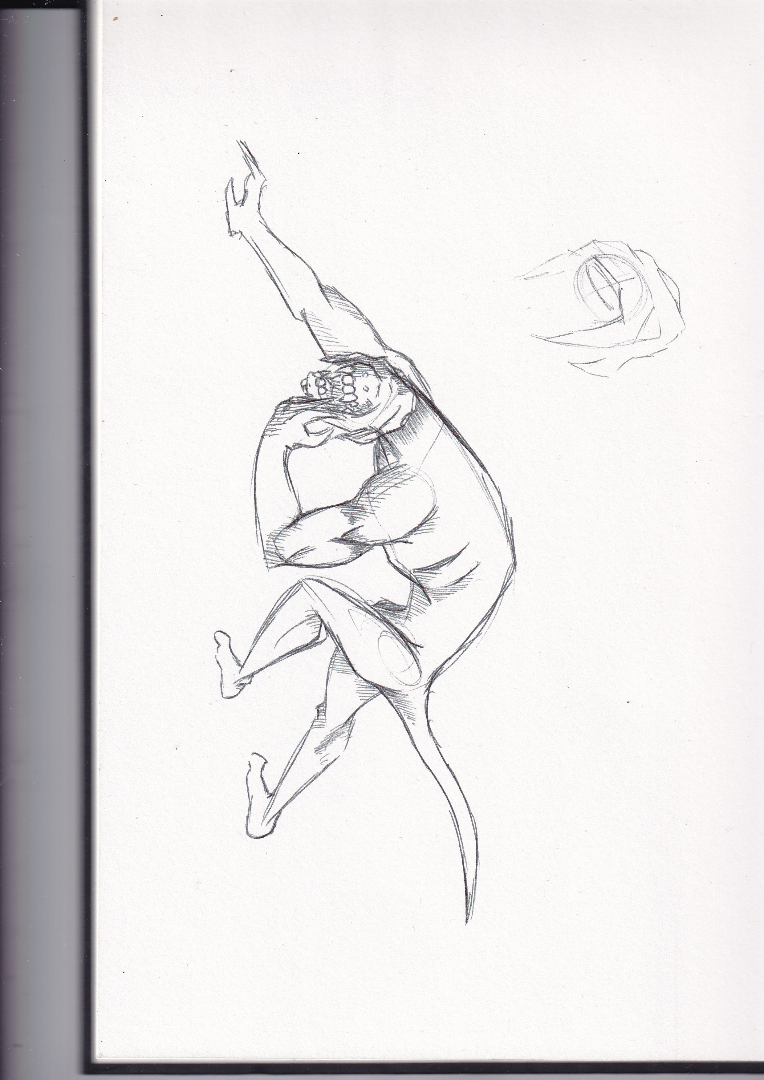 I then scanned it in and created the final render that can be seen in my bestiary page. Overall I think this is one of my favourite creatures despite the rocky design timeline, many name and lore changes etc. I look forward to utlising what I learnt with this design into my future designs and bestiary pages!